Brilliant Bears' Home Learning Tasks Thursday 2nd April 2020  
Date: 1st Apr 2020 @ 3:51pm
Thursday 2nd April 2020  
Home Learning Tasks for the Brilliant Bears'
Good morning Brilliant Bears, I hope you're having a lovely week. I know the weather hasn't been as nice this week but I know you would have had lots of fun indoors, just like on those cold days in our Nursery!
Morning activities
Join in with the daily PE lesson with Joe Wicks. When you are doing the exercises talk about what happens to your body.
Tree Fu Tom has another exciting spell for you today…
Tree fu Tom Mega Attractor Spell
https://www.youtube.com/watch?v=ggJSmtrQoTQ
Phonics
In the Brilliant Bears, we love singing songs about letters and sounds.  This is a song you all know really well so sing along and help your grown-up to join in too.  What letter does your name begin with?  Can you find other items in your house that begin with each of the letters? We sing this song everyday in Nursery, it helps us to remember our own and other peoples initial (first) sound.
https://www.youtube.com/watch?v=ffeZXPtTGC4
Today, could you find a teddy or a toy and use it make up a rhyming story. Grown-ups please support your child when making up the rhyming story.
Here is an example:
Are you poorly Lizzy? Oh dear. Fizzy Wizzy Lizzy is feeling sick and…dizzy.
This might be difficult for us Nursery children, so a grown-up might want to tell a story with rhyming words, and then together discuss which are the words that rhyme.
Mathematics
Please talk about the different shapes on the video, it is interactive so your child can show you which are the correct shapes!
https://www.youtube.com/watch?v=w6eTDfkvPmo
A shape hunt!
Together walk around the house, first finding squares. Grown-ups can you ask questions such as:
What objects in the house are squares? How many obejcts have you found? Can you make a list of the objects? Can you draw them? Repeat this with circle, triangle and rectangle. This could be tricky, so ask a grown-up to help you identify the different shapes.
Topic (Wake Up and Grow)
Today please talk about:
The different ways that people celebrate Easter. Grown-ups please talk about the different points on the picture below.
Once you have discussed all the points on the picture together. Can you talk about how you are going to celebrate Easter.
Once you have discussed how you celebrate Easter, have a go at making a Easter card!
Please email me pictures, I would love to see all your cards that you have made.
I'm going to try and make one of these Easter cards..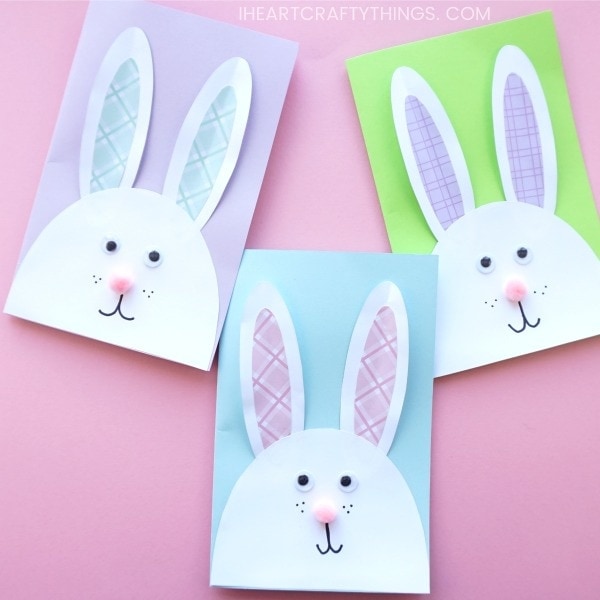 Writing
Don't forget to trace over your name daily. We'd love you all to be able to write this when we get back to nursery. Our name is a very important part of who we are. Can your grown-up show you how to write their names? Do you have any of the same letters in them. You could try writing them too.
Funky Fingers
Today Funky Fingers will involve your play dough! Can you find it and get it ready in your hands...
Click on the link and follow the moves
https://www.youtube.com/watch?v=K_Qb2iQtiMI
Yoga
Cosmic kids yoga on YouTube, you choose today! We love the bear hunt one at my house...
Keep going Brilliant Bears you are doing an amazing job! I bet mummies, daddies, brothers and sisters are super proud of you! I know we are!
Have a great day of fun and adventures
Lots of love,
Miss Statham, Mrs Robinson and Miss Bladon x