Brilliant Bears' Home Learning Tasks Wednesday 20th May 2020
Date: 20th May 2020 @ 9:04am
Wednesday 20th May 2020
Home Learning Tasks for the Brilliant Bears
Good Morning Brilliant Bears, I hope your all happy and well.
Morning activitie
Wake up, Shake up.
https://www.youtube.com/watch?v=1gUbdNbu6ak
Topic: Langley Mill Helpers and Heroes
Helpers of the day:
Shop keepers
Have you ever been to a shop before? If so, where?
What did you buy? What happened when you were there?
What people were working there and did they help you?
Shop keepers make sure that there is food and drink on the shelves at the shops so that we can fill up our cupboards at home. This is very important as we don't want to be hungry!
Shop keepers that work there are very helpful, if you cannot find somethingyou need, they will help you!
Shops don't only sell food and drink; some shops sell other things.
What other things might a shop sell?
I have attached a picture below; can you guess what is happening in the picture?
Mathematics
When you are at the shop, you have to pay with money.
I have attached a picture of something below, do you know what it is?
This is a picture of a penny. This is worth 1p. The 'p' stands for pence or penny. This is 1 penny coin. Can you hold up 1 finger and say 1? Have you ever seen a 1p coin before?
Today, you are going to play a game called Toy Shop Money Game on Topmarks. Please use the pennies to buy the toys.
https://www.topmarks.co.uk/money/toy-shop-money
Phonics and Writing
Phonics song
https://www.youtube.com/watch?v=5PmB3SIjNdQ
Today I would like you to play shops with somebody in your house.
If you are the shop keeper, you will need to write labels, so that people know how much things are If you are going to the shop, you will need to write a shopping list! What might you put on your shopping list today. Whilst writing on your shopping list try and listen for the different sounds in the words you are writing. Can you find them on the word mat?Grown-ups, your Brilliant Bear will need lots of help with this. Slowly segment the words so they can hear the sounds they or yourself are writing.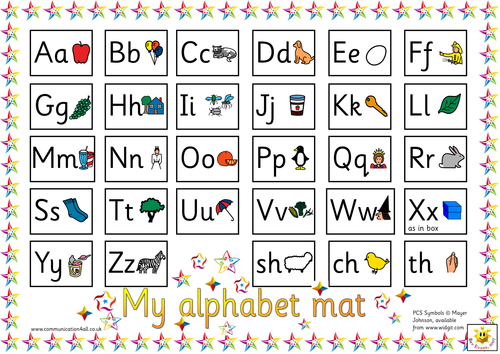 Some Brilliant Bears who are starting to blend words might enjoy this episode of Alpha blocks.
https://www.youtube.com/watch?v=kJIuwFwW144&safe=active
Funky Fingers
Today you will need a cotton bud, some paint, a piece of paper and a pencil. First, write your name really big on a piece of paper. Once you have done that, dip your cotton bud into the paint and follow all the way around your name.
What kind of marks will you make? Dots? Zigzags? Swirls?
Can you try this with numbers too?
Mindfulness
Here is a video that will teach you to rainbow breath.
Afterwards, you could go on a rainbow hunt. You will need to find something red, orange, yellow, green, blue, indigo and violet.
I would love to see a picture of the rainbow you find.
https://www.youtube.com/watch?v=O29e4rRMrV4
Story Time
Can you make up a silly story and tell it to your family?
Missing you all.
Love,
Miss Statham, Mrs Robinson, Miss Bladon and Mrs Woolgar